These people at this clinic have helped me when nobody else would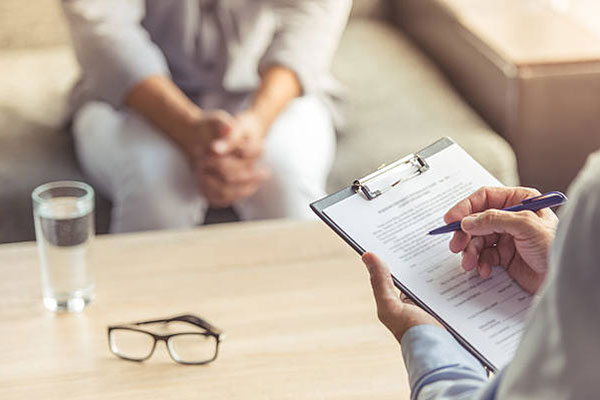 Mental Health is so very important to the overall well-being of a person, and here at United Way we are proud to partner with the Mental Health Center of North-Central Alabama. They help to provide counseling and support to people suffering from mental health issues. Daniel is one of those folks. He was kind enough to share his experience about how the Mental Health Center has impacted his life. This is his story.
My name is DANIEL I've been going to mental health center for 12 years. I've been seeing a therapist for 14 years. I've been diagnosis with bipolar, been in and out of the mental hospital and juvy, as well. I'm just going to tell you a little bit about myself.
I'm almost 19 years old and I have a full-time job now. I wouldn't be where I'm at today if it wasn't for the people that LOVE ME. I probably wouldn't be here right now. I have achieved a lot of goals in my life and still have a lot to go. Never think there's nobody there for you because there is.
These people at this clinic have helped me when nobody else would. They are the ones that help me achieve my goals. They will help you if you will just open up your heart and tell them what is bugging you and what is wrong. It might take time to get comfortable to talk about what is wrong, because it took me years to open up and to make these people see what I am going through. I tell you this - it's OK to hold it in but not for too long because if you hold it in too long it will take longer to get better with the depression.
You might be going through stuff that people don't understand. But these people here will understand what you are going through if you just give them a chance to help you. You might be going through a death in the family or abusive relationship, trouble at school or trouble at work.
Life will throw you a curveball at some point, but it all depends on what turn you will take, and you don't have to face it alone.
Always keep your head up high and never look back on the negative. Always cherish the moment with the people you love, because tomorrow is never promised.
Today is my last day coming here to mental health center because my work insurance won't cover it. I still know I need more sessions, but I have to deal with it and move forward with the people I love. I would like to thank all the people here at the Mental Health Center of North-Central Alabama, who have helped me through some rough times. You will never know how much I appreciate how much y'all have done for me.
If you are reading this all ways tell yourself there's someone there for you and love you.
United Way, along with our 30 partners, fights for the health, education, and financial stability of every person right here in Morgan County.
When you support United Way of Morgan County through your workplace campaign or through a corporate or individual gift, you are helping the most vulnerable among us…the young, the old, the sick, and the poor as well as those affected by both man-made and natural disasters. Those people are your neighbors, your co-workers, your family members, and your friends.
United, we can win the fight! Won't you join us?!www.uwmcal.org