Day of Caring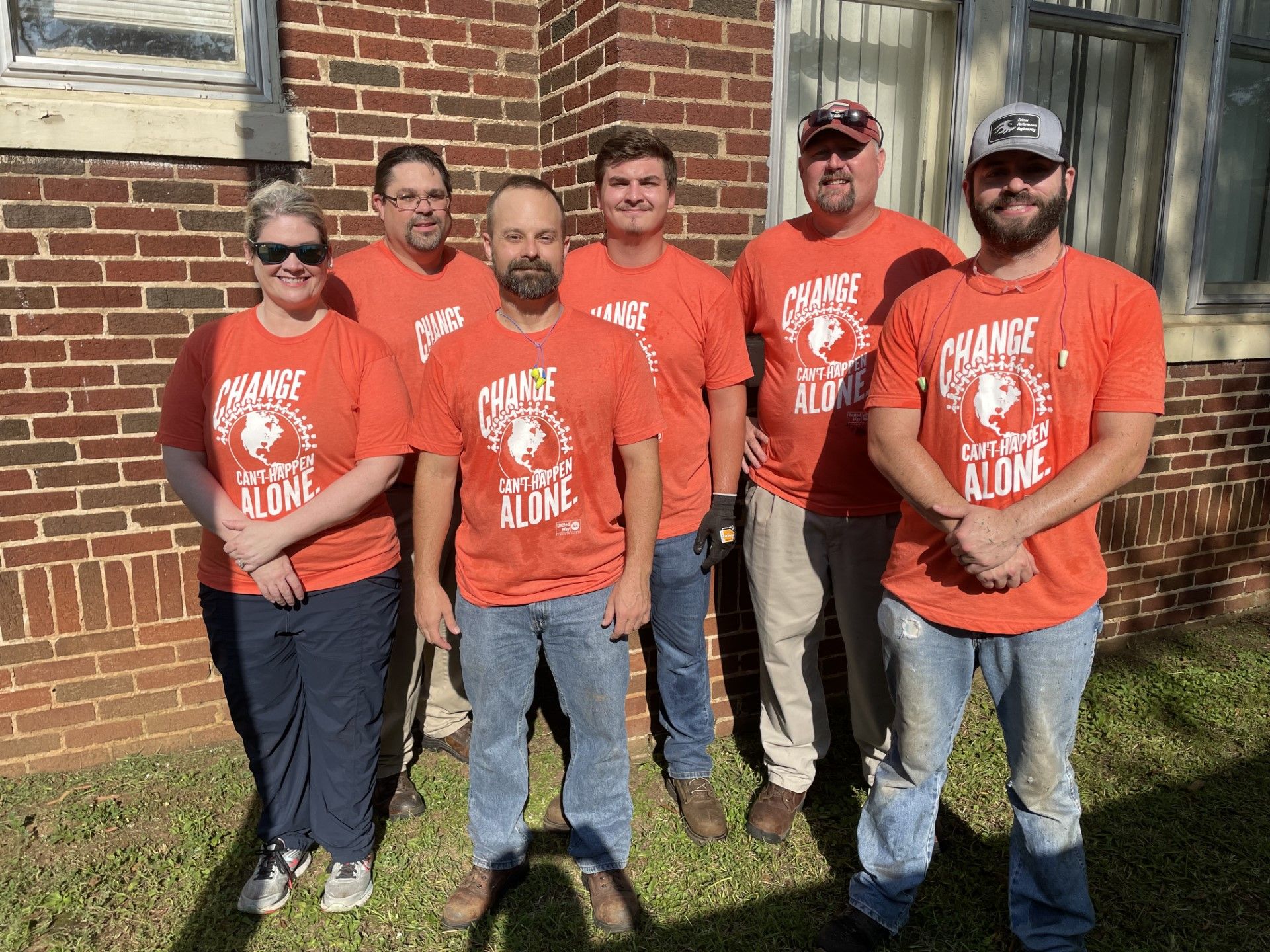 United Way of Morgan County is grateful for our more than 150 dedicated volunteers who joined forces to complete 32 impactful projects at 22 local nonprofits for Day of Caring on September 12th, 2023. The one-day event is a community-wide effort that connects teams of volunteers with community services projects.
Volunteers from 20 local companies wasted no time, hitting the ground running on Tuesday with enthusiasm and dedication. They tackled several projects like pressure washing porches at the Decatur Group Home, installing a mailbox at Community Free Clinic, prepping food at Meals on Wheels & More, painting the hallways at Hospice of the Valley, cleaning the flower bed at Sterr's Daycare Center and plenty more.
After a long day of work, the physical transformations were visible -- cleaner porches, freshly painted workspaces, revitalized front yards, and clothing sorted for those in need. 
Debbie McGregor, Volunteer Manager at Hospice of the Valley said, "Today I have another group that are in Hartselle with one of our patients. You can tell [by looking at] the flower beds there was a lot of love and care that went into that but it's overgrown because the patient has declined. The husband doesn't have time to go out. [Volunteers] were out there weeding today and cleaning out the flower beds and making it look like it used to back when the patient was well." She continued to say, "We totally cannot make this happen without the volunteers."
We want to thank our friends at the Volunteer Center of Morgan County for helping us coordinate the event and all of the participating companies who poured their time, sweat and effort towards making our community more vibrant, more welcoming, and more beautiful.
Come back next year for details on Day of Caring 2024.