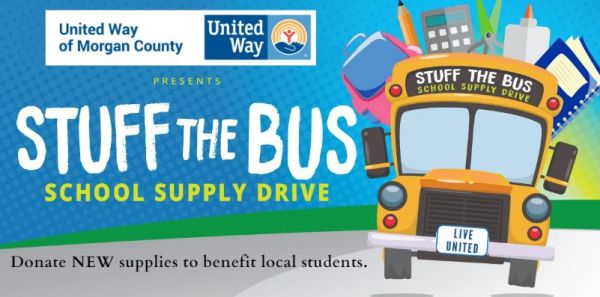 That's a wrap on 2023's Stuff the Bus event. Between our event at Walmart, donations from the public, and contributions from our participating companies, we collected 8,692 items for students and teachers in Morgan County.
Donations were given to Decatur City Schools, Hartselle City Schools, and Morgan County Schools which will impact thousands of students.
Whether you donated a box of crayons or 50 notebooks, no donation was too small. With your contributions, we're hoping to have eased the financial burden on teachers and helped ensure thousands of students reach their full potential.
UWMC could not have done this without the support from the community. Thank you for your participation. We look forward to collecting even more supplies next year!