Y'all have become my second family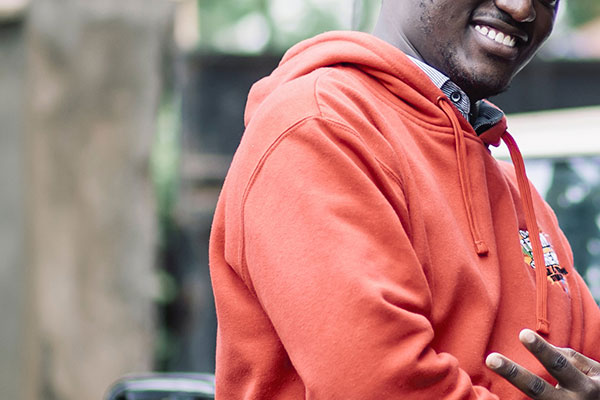 - By Mark Ray, Residential Counselor at HANDS Home for Boys, a program under Morgan County System of Services.
The client's name and photo has been changed to protect his privacy.
Zack was excited because the day had finally arrived for him to be discharged from HANDS Home for Boys. He and his mother both now seemed to be trying to get their lives back on track, in contrast to his day of arrival which had revealed a far too extensive history of family dysfunction, peer conflicts, allegations of neglect, and exposure to negative influences for someone who had only lived sixteen years. To nobody's surprise, he had also developed a quick temper, short attention span, and longstanding issues of distrust.
Zack reported that from an early age, alcohol and drugs were regularly purchased for him by his grandmother, who often babysat for him; and by his father, who continued to have ongoing issues with substance abuse long before finally leaving the family altogether this past year. "My grandmother would wait until my mom went to work, then say to me 'Honey, you and I are gonna party now!', even supplying weed and alcohol for my friends who dropped by the house. She eventually died of a massive overdose, which of course she caused, but I still miss and grieve for her because at least she was there for me while growing up."
He did not like talking about these traumatic memories; instead being more likely to release emotions by acting out or being the "class clown."  So, it was a bit surprising to the staff when Zack of all people, on his last day at HANDS Home, asked: "Are we not going to have a 'goodbye group' before I leave?" His reference was to what he had observed a few days earlier, as staff and peers were given a chance to go around in a circle and individually offer words of encouragement to another resident who was being discharged. "Sure, we can do that, " was the counselor's response.
But everyone's biggest surprise was when Zack's own turn arrived, when he said: "I just want to wish everyone well, and to let you know these during these past few weeks y'all have become my second family."
United Way, along with our 30 partners, fights for the health, education, and financial stability of every person right here in Morgan County.
When you support United Way of Morgan County through your workplace campaign or through a corporate or individual gift, you are helping the most vulnerable among us…the young, the old, the sick, and the poor as well as those affected by both man-made and natural disasters. Those people are your neighbors, your co-workers, your family members, and your friends.
United, we can win the fight! Won't you join us?! www.uwmcal.org