Girl Scouts of North-Central Alabama
Girl Scouting builds girls of courage, confidence, and character, who make the world a better place.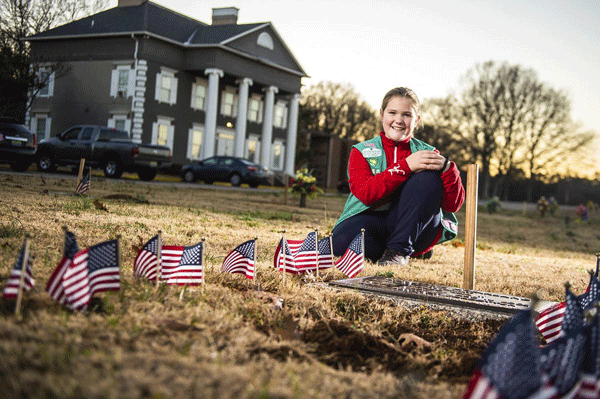 A Veteran Remembered
Emma Gayle Landrum, clad in a green vest covered in Girl Scout patches, knelt beside the plot lined with miniature American flags and laid a wreath on the veteran's grave. The 10-year-old read the name on the marker — Donald S. McFarland Jr. — and thanked him for his service.